At Home, beef, crockpot, How to Use Essential Oils, Lifestyle, main course, Meat, recipes, Vitality, Weeknight Dinner, Wellness
If you know me, you know I like to keep things as simple as possible. When I find something that tastes great, I stick with it and use it in pretty much everything I possibly can. That's what happened the first time I ate this roast, and now I will not stray. I just don't need to. It's that good. It couldn't be easier. I've seen a lot of variations on this so if its old hat to you, congratulations. It changed my already-fabulous life. Here's the thing though, don't skimp on the meat. Find a meat store that is solid quality. There's something to be said about a great butcher or a local grocery that cuts their own meat. It makes a difference so do the work and get a good cut of chuck. You'll thank me in about 9 hours.
Put that beautiful chunk of meat into your crock just like it is. You don't need to sear it or poke it or do anything special to it. Just lay it in there so it's nice and snug. Put a packet of Aus Jus gravy mix on it and a packet of French Onion Soup/Dip mix, too. Now, if your roast is huge – like over 3 pounds, you'll want to double the seasoning so be aware of that. You don't need to double the other stuff but definitely do double the seasonings.
On top of that, slap a stick of butter. You heard me, a whole stick. Right on there. Yum. On top of the butter, put three drops of Young Living Black Pepper Vitality Essential Oil. This is money.
Lastly, and potentially weird but go with me here…five pepperoncinni peppers. From the jar. I actually keep a big jar of these guys in my fridge and so far, this is the only way I consistently use them. But I make this often enough to just source a jar right there on the top shelf of the fridge. Throw five of those little guys on there and put the lid on.
For roasts between 2 and 3 pounds, I like to cook on low for 9 hours at least. You'll know when it's ready because it will fall apart when you twist a fork in it. Bigger roasts may need another hour or two. Here's the key: Pull the meat apart into chunks and put the lid back on. Turn the crock down to warm and let it sit and soak for at least 30 min before serving. This will ensure that you don't have any dry spots and the flavor is next level.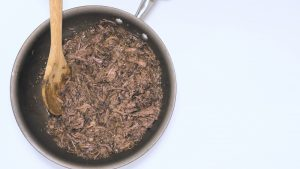 I like to fill the crock up with quartered carrots about 4 hours in to the cooking time. Just jam them all in there as many as you can. It doesn't matter how many carrots I do with this roast, I never have leftovers and my people are asking for more. It's like a magic thing. I don't know. Just max out the space in the crock. I've also done potatoes in there too but our crew really prefers mashed ones with this meal so I have resigned to just use the entirety of the space for carrots. I'm fine with it.
Cheers!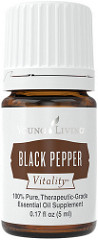 Are you asking yourself, "Where do I get those oils?" I'm here for you, friend.
The Best Chuck Roast You've Ever Put In Your Mouth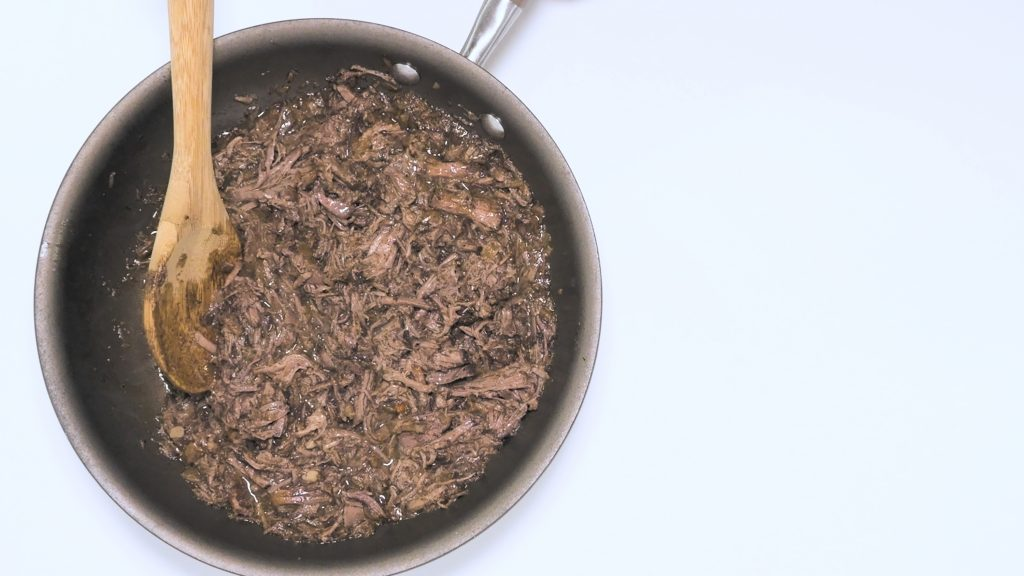 Ingredients
1 3lb Chuck Roast
1 pkg Aus Jus Gravy Seasoning Mix
1 pkg French Onion Soup Mix
1 stick butter
3 drops Young Living Black Pepper Vitality Essential Oil
5 Pepperoncinnis
8-10 Carrots, peeled and quartered
Instructions
Combine everything but the carrots in the crock pot and cook on low for 9 hours.
4 hours in to the cooking time, prepare carrots and add to the top of the crock pot.
Cook the remaining time.
Pull roast apart into medium chunks and torn the pot down to warm. Replace lid and warm 30 minutes.
Serve with mashed or roasted potatoes and a side salad.
I've created a free PDF download for you: Five Secrets About Essential Oils In 5 Minutes. They're in "The Scoop"!
Click Here to get it.